New tour has been opened

Sustainable Land Use
Dolní Vítkovice is one of the biggest tourist attractions not only in the Moravian-Silesian Region, but also in the whole Czech Republic. Now a new tour has been opened. Visitors can see the local Coking Plant and learn how iron is made.
It is the central part of the National Cultural Monument, which has so far been inaccessible.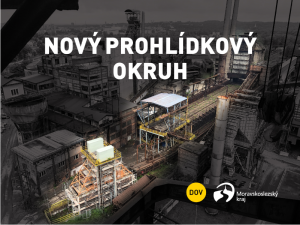 Kox. This is the new name of the Coking Plant built in 1831, which was in operation until 1997. Now this important architectural part of the industrial complex has been revitalised and made accessible to the public. The Coking Plant will become part of the Coal tour. Those who are real connoisseurs and not just looking for a fantastic view from the Bolt Tower and want to see the theory of pig iron production will see the third pillar of the technological flow here.
Even today, iron cannot be made without coke. It is used both to heat the furnace and to reduce the conversion of iron ore to iron. This is the main role of coke, in the presence of other substances such as limestone. This is why in the vast majority of cases, coking plants were built next to ironworks in order to make the operation of such a plant as economical as possible for the operator or owner.
Coking plants and ironworks exist in many places, but in this case they are accompanied by a mine, which is unique and therefore this building is a national cultural monument. No other area in the world has a process from coal mining to coking plant to iron production. This makes Dolní Vítkovice absolutely unique.