Nursery school in Hrabůvka has a new colourful facade

Energy Performance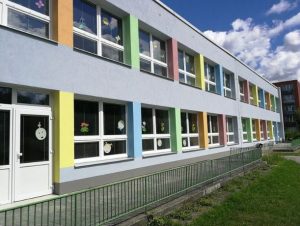 Children and parents enjoy the new cheerful colours of the building of the Mitušova 6 Nursery School. The thermal insulation and replacement of the windows cost CZK 7 million. Thanks to lower-than-expected costs, the project will also include the renovation of garden terraces that children use when in the garden.
 "Originally grey, the building has brightened up. Our thanks go to the City District, the builders, but also to the children and the parents for their patience, as the renovation took place while the nursery school was in normal operation. I am very glad that the project will also cover the renovation of our garden terraces, which children often use when staying outside", said Petra Sedláčková, the head teacher of the Mitušova 6 Nursery School.

Ostrava–Jih is the founder of a total of 30 nursery schools. "Mitušova 6 Nursery School is the fourteenth nursery school which has been thermally insulated. Half of the costs were covered by the City District, the other half was provided from the City budget. The cost savings of almost CZK 2 million will be used to renovate garden terraces. Thermal insulation of all the remaining sixteen nursery schools founded by our City District is planned by 2022", said Adam Rykala, the City District Council Member for education.
Source: https://ovajih.ostrava.cz/cs/o-jihu/aktualne/materska-skola-v-hrabuvce-zari-novu-barevnou-fasadou